Selling off social media platforms has become big business. Most of the leading platforms now offer online shops that let the customer buy your product without leaving the platform (until they need to pay that is).
Today we are going to have a look at how you can synchronise your products from your existing WooCommerce store (on your website) to the various social media platforms, to increase your sales. We will also be looking at some non-direct sales-related plugins that we recommend, that are social media related and will help boost product awareness.
Facebook
Facebook for WooCommerce is a free plugin that allows you to link your WooCommerce store quickly and easily with your Facebook Business page. The plugin will then synchronise your products, pricing and stock quantities with your Facebook page.
The plugin is being officially developed by Facebook in conjunction with other developers and has had some teething issues, but we have found the new versions to be far more stable. With over a million active installs it is a very popular plugin.
WooCommerce has an official documentation page for the plugin – https://docs.woocommerce.com/document/facebook-for-woocommerce/. This will give you a step-by-step installation guide.
Instagram
WooCommerce has developed its own plugin to sync your products to your Instagram account. This allows you to create shoppable posts and stories. It adds the extra benefit of seeing your products in use, by people in real-world scenarios.
The plugin is a premium plugin billed on an annual basis, so we recommend it for businesses with an established Instagram following.
For more information check out the plugin page: https://woocommerce.com/products/woocommerce-instagram/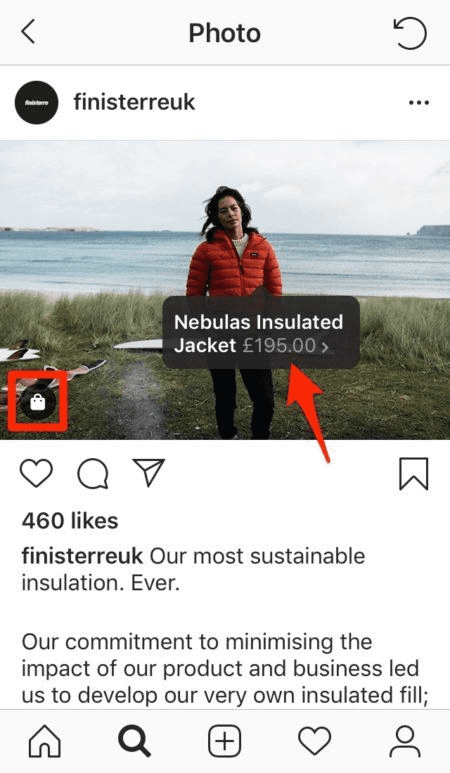 Pinterest
Pinterest is more of a search engine than social media platform these days, so adding your products in a Pin is a really good idea.
WooCommerce has taken on a premium plugin developed by Premmerce that allows you to connect your store with your Pinterest account.
The plugin has some nifty features
Securely connect your WooCommerce store with Pinterest – very important in the day and age of POPIA and GDPR
Allows you to schedule pinning
You can create bulk pins
The plugin automatically passes product information to the pin that in turn has a direct link to the product on your website.
Create category-specific boards and have them automatically created
Pin to multiple boards at the same time
Visitors can save your products to their boards
WhatsApp
WhatsApp has become one of the most used apps on mobile devices. You can now allow customers to place orders on WhatsApp.
WooCommerce offers a premium plugin that allows users to order via WhatsApp or to share the product via WhatsApp.
This is not a plugin we have worked with before, but we do see value in certain markets and like that it allows you to instantly interact with the client.
For more information check out: https://woocommerce.com/products/order-on-whatsapp-for-woocommerce/
Social media share
Sassy Social Share is a free plugin that adds share buttons, allowing users to share your products on their social network profiles.
While this is not a direct selling tool, it is a great way of increasing your product and brand awareness.
The plugin is responsive and allows a fair amount of customization for a free plugin.
https://wordpress.org/plugins/sassy-social-share/
Trustpilot
Trustpilot is a free to use review platform. While again not being a direct selling plugin, it is a great way of showcasing peoples reviews of your product or service, much like reviews on Google My Business.
They have a free WordPress plugin with a step-by-step setup guide https://support.trustpilot.com/hc/en-us/articles/204925468-Install-Trustpilot-s-WooCommerce-integration-
These are just some of the tools and plugins that are available, but there are many more that can be used. With WordPress constantly developing newer and more efficient products, new plugins will be hitting the market just about every day.
Looking to get the most out of your WooCommerce store? Chat to us and let's see how we can help take your business to the next level.